Thank You...
As of October 1st, 2018, Studio A will be closing its doors. Thank you to all of the amazing artists, producers, musicians, and clients that have supported us for nearly 40 years! 
Although our building will be closed, we will continue offering online mastering services. Please feel free to contact us for more information.
ABOUT
Studio A offers an SSL G-Series console as the centerpiece of the main control room, which features an Avid Pro Tools HDX system running the latest Pro Tools software. STUDIO A was built to meet the demands and needs of Detroit's music community. Designed by renowned studio architect/acoustician John Storyk of Walters-Storyk Design Group in New York City, the main recording room offers an intimate environment with bright ambience and clear sight lines between musicians and control room. An isolation booth off the main recording room features a 7-foot 1898 Steinway piano. The second room is a MIDI-based programming and mastering environment that features a host of digital equipment, including another Avid Pro Tools system, putting Studio A at the forefront of technological excellence.
But technical excellence is only part of the STUDIO A edge. What keeps our clients returning is our great team. We pride ourselves in the day-to-day management of the studio and our world-class team of engineers and producers. At STUDIO A we set ourselves apart from the others by working with our clients to meet their artistic needs and the logistics of each project. Our success at combining technological sophistication and professional acumen is evidenced by the wide range of artists STUDIO A works with.
Our clients range from chart-topping artists who have contributed to more than 35 Gold and Platinum awards, to those just beginning their musical journeys. We'd like to acknowledge Todd Fairall, our first engineer, for winning a Grammy for his contribution to the 2007 Traditional Gospel Album of the Year, "Live...One Last Time" by The Clark Sisters. We are also extremely proud to have been a part of the history making inauguration of America's 44th President, Barack Obama. Studio A recorded the music to "My Country 'Tis of Thee" which was sung live by Aretha Franklin at the Presidential Inauguration on January 20, 2009.
After more than 35 years as a Detroit recording landmark, STUDIO A continues in its commitment to excellence by providing clients access to a recording environment and staff that is only matched by the best studios in the world. We remain committed to providing a world class creative environment, and the tools necessary to fully enable the vision of whoever walks through our doors.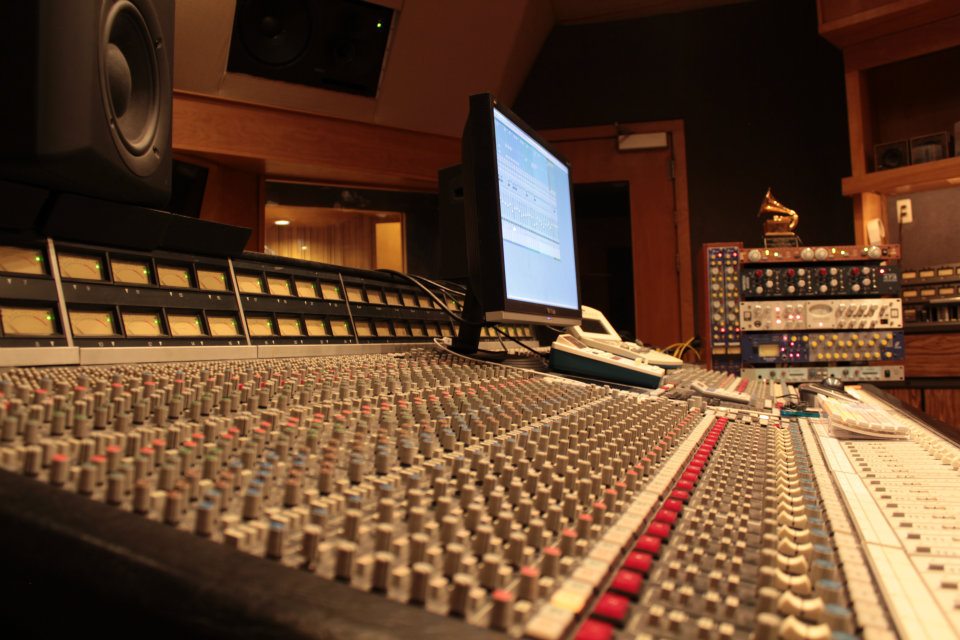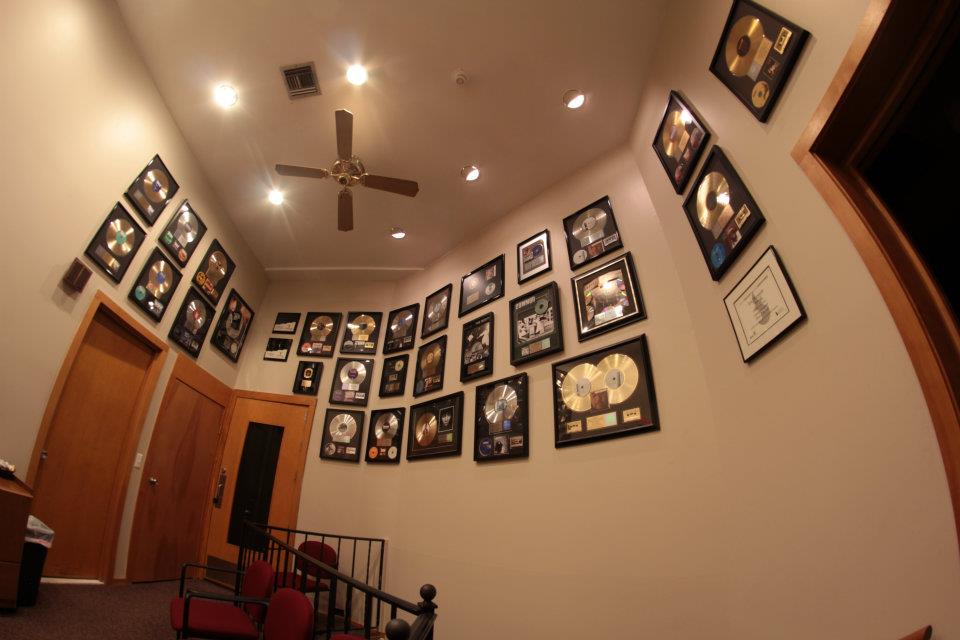 CONTACT
Studio A Recording, Inc.
5619 North Beech Daly Dearborn Heights Michigan, 48127-3927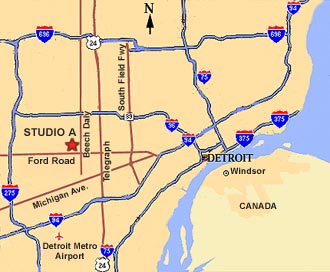 Studio A is located in Dearborn Heights, on the northwest corner of N. Beech Daly and Ford Rd. We're 15 minutes northeast of Detroit Metropolitan Airport and 20 minutes west of downtown Detroit.
For Bookings and General Inquiries, please call us at 313-561-7489 or leave a message below.
Thank you.