Online Mastering Services
Studio A combines over 40 years of experience with state of the art equipment to provide high quality, professional audio mastering.
Eric Morgeson
Mastering Engineer
Eric Morgeson is an award-winning recording and mastering engineer, and co-founder of Studio A Recording Detroit. Since 1978, Studio A has contributed to more than 38 Gold and Platinum record awards, 18 Grammy Nominations and 2 grammy winners. In 2010 Eric began teaching Music Production and Engineering as a lecturer at The University of Michigan, using his book, Practical Exercises for Pro Tools as the course text book. Eric is an Avid certified Pro Tools Music Expert and Operator/Instructor.
See Eric's Credits at AllMusic.com
Email: eric@studioarecording.com
Rates & Services
Mastering Rate
-
$95 Per Hour
Use our
Upload Page
to upload your tracks directly to our server.
Once mastering is complete, your files will be available for download upon completion of payment.
Studio A can provide the master file formats best suited for your release. From Digital Downloads & Streaming, to CD and Vinyl.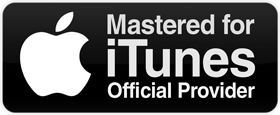 CONTACT
Studio A Recording, Inc.
For any questions, please call us at
313-561-7489
or leave a message below.

Thank you.